How iOS 14 Update affects Facebook Ads?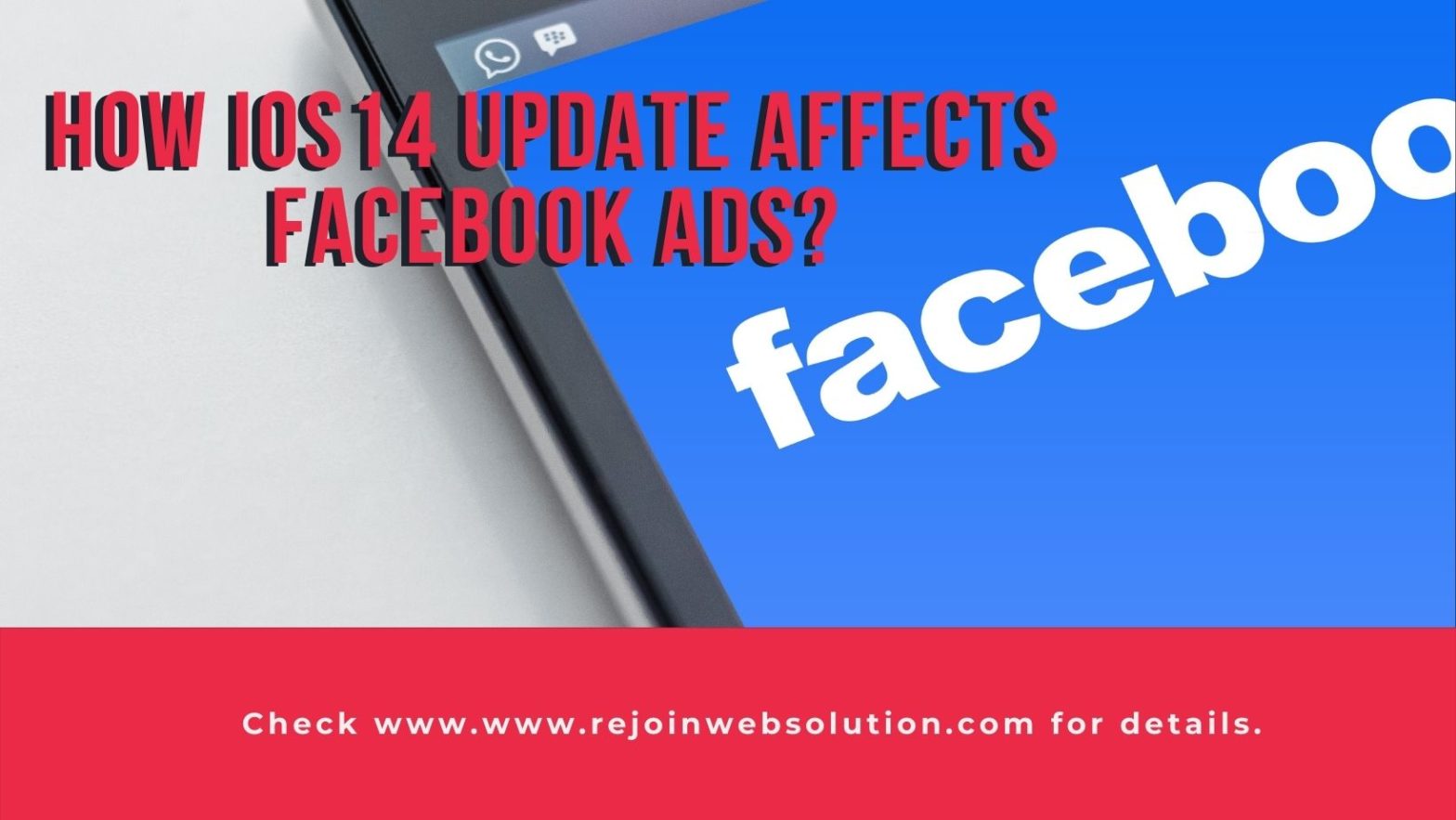 As we all heard, Apple has made impact changes to its data tracking guidelines in iOS 14 update. Even, this iOS 14 significantly impacts Facebook Ads, along with app developers and publishers.
From the past few years, I have also heard some rumors on the same iOS 14 change. At that time, it was treated as a just rumor by most of us, but now it actually happens. The threat seems to be reflecting a significant impact on Facebook advertisements.
Today, we will discuss about How iOS 14 affects Facebook's Ads and How Facebook reacts to this iOS 14 change.
Significant Impact of iOS 14 to Facebook Ads
When you go online, there are tons of resources talking about the situation with iOS 14 and Facebook Ads. Briefly said, Apple announced a change to its data tracking permissions in iOS 14 that will significantly impact the Facebook marketers and Facebook Ads too.
On the whole, Apple is indespension all those applications present in the App Store that show a prompt to the users on iOS gadgets, moreover take permission from users for the application to track them from outside the platform in different manners.
When we talk about the iOS 14 impacts on Facebook Advertisements, then it will impact in varied ways. Here are few of the impacts mentioned below:
Makes less effective and efficient Ads
As we discussed above, this update comes down to the capability to track the behaviour and events on which we all used to. If it is done perfectly, then all Facebook Ad techniques will face some sort of conversion tracking, remarking and lookalike generation. Well, all of these primarily rely on the Facebook Tracking Pixel's Effectiveness. In case, users go out of tracking, then it offers the Facebook pixels waste for that user.
Additionally, if those users who are present on the iPhone properties on iPhone go for out of Facebook tracking, then you will be unable to advertise to those users through remarking in future.
Fall Down in Facebook Application Revenue and Installation
The loss of personalization affected by iOS 14 could tend to a 50% fall down in revenue from Facebook Application installation Ads. Well, this impact matters for those who develop apps and promote them through Facebook Ads.
Forces Businesses to Shift on in-App payments or Subscriptions
As we all know, it is a consequence related to Apple. Thus, they don't receive any sort of cut from the revenue of Facebook Advertisements or any other application with the same business models. They can't do anything when an application has its in-product subscriptions or payments.
Big Threat for Small-Scale businesses
This consequence harshly affects small-scale businesses to reach their potential audience. However, it limits the small-scale business's ability to not only re-market to those users who already visit their website, but also support that pixel data to serve double traffic.
Facebook's Reaction to iOS 14 Update
Well, It's clearly shown that Facebook agitatedly reacts towards Apple's iOS 14 Update. This update will reflect noteworthy consequences on their Facebook Ads revenues. As per recent statistics, 80% of Facebook users are present on mobile phones, whereas 1.7% are using a desktop. Amongst the entire 80%, a large portion will be using iOS devices with iOS 14 updates. From that percentage of users, this consequence harshly impacts the Facebook App installation and revenue.
As per Facebook Statement, Facebook has antagonistically responded to Apple iOS 14 updates by stating " iOS 14 will reflect harsh effects to small-scale businesses who are seeking to advertise on their platform". This How iOS 14 affects Facebook Ads
Throughout many things come these days, this statement holds true but somehow manipulating. As Facebook advantageous the most from big corporation ads and even small businesses include to that revenue, thus they are not considered prime players in Facebook Ads business models. When large companies who spend millions of dollars on Facebook Ads think that it's' no longer worth spending money on Facebook Ads, then it's a thing of panic.
Recapitulation
On the whole, the Apple Update iOS 14 harshly impacts the revenue and app installation of Facebook. But, it does not mean that this is going to be a complete story that ends with Facebook Advertisements.
Facebook is at a stage where they are near about as "too big to fall". So, For getting more details regarding varied workarounds in the forthcoming months in Facebook Ads, stay connected with us. 

You can also check How to Get More Traffic Without Creating New Content?
Looking for the best digital marketing agency in chandigarh ?
Hire Rejoin Web Solution Now