Heading Tags – How These Holds Importance for SEO in 2021?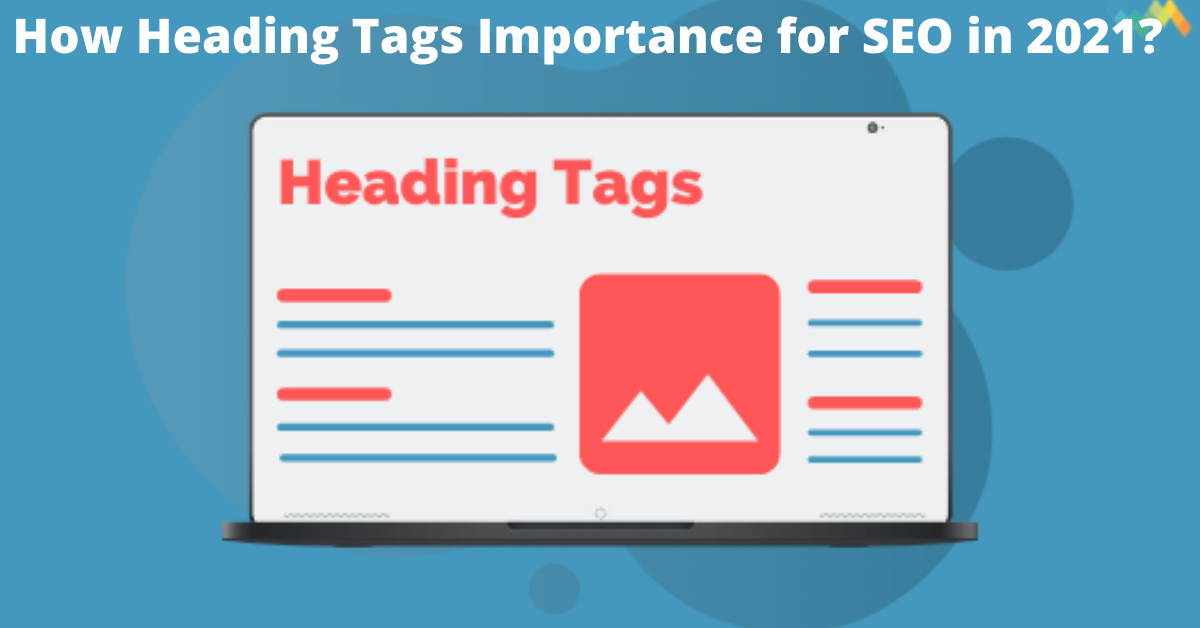 Heading Tags - How These Holds Importance for SEO in 2021?
Everyone says Heading Tags a great role in SEO in 2021. Well, these headers can be H1, H2, H3 to H6 tags.
Yet, do these Headers really reflect an impact on your website Rankings?
This is where; the answer is 100% yes! Headers lock a great importance for SEO in 2021.
You will find varied CMS Systems that automatically put headings on each of their web pages. It signifies how important these are.
Yet, the question is on the same point, we got it is important, Why are these Heading Tags Important in 2021?
Keep Calm! Just continue Reading
Today, I am going to take a deep dive into the world of Heading Tags. It's Time to Know what these Heading Tags are? And How It is Important for SEO in 2021?
Let's move ahead!
What are Heading Tags?
The Heading Tags are general headings that we use in the content. These are HTML codes that signify headings on your website. Most importantly, it helps your content to smoothly communicate with the search engines. It delivers an organized structure to your written ideas; it will prove user-friendly. Under the Heading Tags, you will find different stages of categories from H1 to H6. This classification of Tags visualizes in the downfall direction from H1 to H6. Every Heading Tags holds its unique importance like H1 (Heading 1). The H1 is the title of your content or important heading tag. If we talk about the H6 (Heading 6), it would be considered the lowest heading tag.
Let's clear it by taking an Example!
Suppose we are writing a blog on Thanksgiving recipes! Here, your prime keyword is "Thanksgiving Recipes". This is how your heading tags will structure on your posts:
H1: Delicious Thanksgiving Recipe
H2: Side dishes
H3: Stuffing
H4: Sweet Potatoes
H4: Cranberry Sauce
If you are not sure regarding the structure of your Headings; you can label your content with bullet points to smoothly organize it.
I hope you understand the concept of Heading Tags, and what it is exactly?
Now, it's time to understand the significance of Heading Tags for SEO in 2021
Let's Proceed!
Why Headings Tags are Important for SEO in 2021?
If we talk about SEO (Search Engine Optimization), Heading Tags would prove much more reliable. It offers you a great chance to get impressive exposure by directly targeting your focus keyword in Header Tags. Most importantly, it delivers the perfect structure to your content that boosts accessibility. We can understand it by taking an Example: Suppose you are running a readymade clothing business, now you will use your focus key-phrase in the heading tags to appear on the first page. Thenceforth, Heading Tags considers the valuable asset of SEO.
Now, the point is what the possible benefits are by including Heading Tags in your content? Well, these tags boost the appearance of your website, and perform an essential role to entice potential customers. Let's understand it deeply:
How Heading Tags would prove beneficial for your Business?
The exact first benefit of using the heading tags is how it conveys the simple gist of your articles. It will signify that the information that can be found on that specific site every time the search engine spider wants it.
At one time, it comes to organizing a notable structure for your articles, heading tags demonstrate quite beneficial. The use of keywords, subheadings, and bullet points provides a wonderful flow to your general content and enhances its readability to some other degree. These are ideal for creating the readers' adhere to the internet pages.
These days, users are extremely active, and they do not wish to waste one second on undesirable info. Within this circumstance, moving tags' use comes really handy as they help people find the mandatory information quite readily. Well, the heading text is much bigger aside from other written material, readers may arrive at the internet page scroll down, and have to learn more about the form of content by simply reading the keywords only.
The second vital advantage of using heading tags is that it tells a browser how to show material using notable codes. As result, it will become simple to browse, and you can observe a general improvement in total availability. For visually impaired subscribers using a screen reader to browse the text, this attribute is beautiful.
Back in Google hunts, page names look, and H1 tags will be the most essential ones for fostering SEO. Attempt to add the ideal key phrases in an individual's query to improve the reachability odds.
How Important are the Headings Tags for SEO?
Heading tags are utilized to produce the search engine to know what your site is about seeing it will not undergo the texts and varied articles. Well, Employing the HTML codes will become simple for the crawler to draw the text which is searchable onto their headings. Thenceforth it's a good idea to add keywords in the H1 tag. To accomplish this, attempt using special keywords to your H1 tag and insert it to each page of your site.  You are able to use the long tail in and short-tail descriptive keywords and phrases.
Tips for Creating an Outstanding H1 Tag!
The absolute first thing that you need to remember is utilizing the H1 tag just a single time in your post. The presence of various H1 Tags can confound the web indexes, and it will not give you the best SEO results. Follow the length of 20 to 70 characters!
It is regularly seen that individuals make H1 labels that don't take after the theme. Along these lines, you are simply squandering important space. Ensure that the H1 stays like your title tag as it gives the watchers what they will get in the substance.
Create the H1 which is solid, large, and observable. On the off chance that you need your site to rank well on Google look, you need to invest additional energy into figuring out how clients are keen on your page. Attempt to consolidate things that will prompt a decent client experience.
No matter, you are utilizing a long-tail catchphrase or the short one, ensuring that it glances normal in the substance. It ought not to seem like you have strongly stuffed it. Figure out how to make H1 to have the most generous effect on SEO.
Also Read: How WordPress Security To be Implement?
Conclusion
In all honesty, yet the manner in which you deal with and sort out your H1 Tag can have a gigantic effect in accomplishing the reader's consideration. Utilizing clear and snappy headings, you can control the reader just as give a construction to your substance. The H1 tag is considered the most significant as it straightforwardly impacts the positioning and desirability of the site on Google. Work on explicit and real keywords to elevate the general exhibition. Figure out how to utilize the correct words in your heading alongside the watchwords with our SEO Experts. If you get the mood, it will turn out to be not difficult to make SEO-adjusted headings, which naturally lead to more readily mark acknowledgment without investing a lot of exertion.